We create your individual labels printed in 5 colors on roll. With our special digital dry toner technology, this can be realized even for small quantities. Free-form labels with contour cutting are also possible, as is the inclusion of dynamic QR codes or NFC chips in the private labeling label. You are welcome to send us your finished graphic and we will prepare the label for you.
The combination of dry toner technology and unique 5 color option allows flexible label designs. Printing can be done on a wide variety of papers, including transparent media with optional white printing. In addition to standard white papers, we also have sustainable grass papers or black media to choose from. The production of versatile and professional labels to achieve maximum advertising impact is the task of our label printer. The ease of use and low maintenance requirements allow production even for smaller quantities tailored to specific campaigns and customer requirements.
CMYK+1 – the new 5-color dimension in labels – enables flexible egg chain designs thanks to digital LED technology in combination with dry toner technology. White can be used, for example, to create unusual designs on special substrates made of color or metallic effect substrates. With other printing technologies, such solutions are often difficult or costly to implement. Make a unique statement with our labels – without impacting the cost.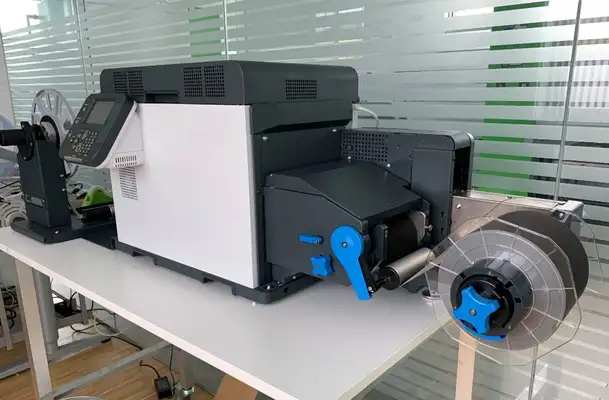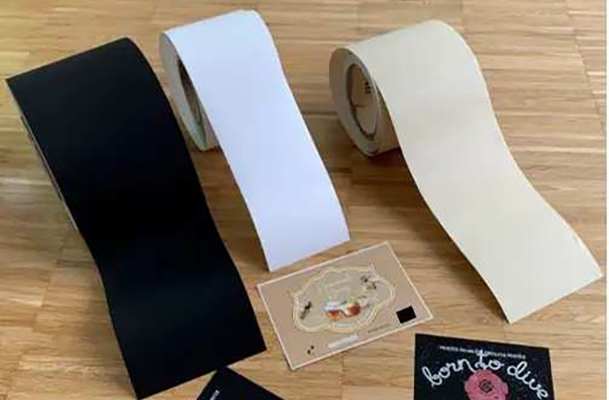 Cutting and finishing labels
Our compact finishing system enables die-cutting and weeding of printed labels. Furthermore, additional lamination for a long service life is also possible here. The system works very accurately and also enables the cutting of small NFC inlays. The device is equipped with a Cutter Managment Tool, which together with the camera and an integrated Blackmark detection system optimally controls the speed. The core function is to finish flexible and unlimited variations of labels into a smooth flow.