NFC and iPhone: Which devices does it work with?
Starting with the iPhone 7, Apple opened up the wireless standard for use outside of Apple Pay. The antenna for NFC on the iPhone is installed on the upper inner edge, which ensures high usability. The range of NFC with Apple devices is also worth mentioning: It is up to 4 cm, which is a very good value for the wireless standard.
With the iPhone 7, 8 and X series, a separate app is required to scan and read NFC tags. Only when this is opened can NFC tags be scanned with it. There is a wide variety of apps with different functionalities in the AppStore.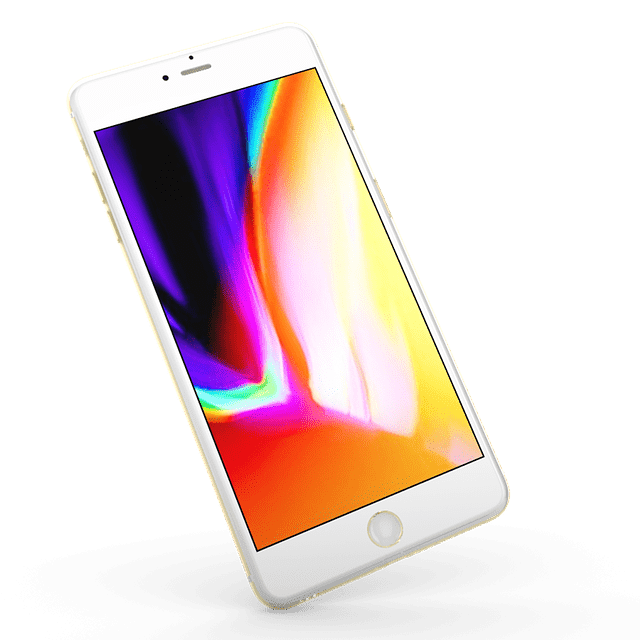 from iPhone XS, XR, SE(2020), 11...
Since 2018, the use of NFC with Apple smartphones of the newer generation (XS, XR and 11) is also possible without an app. When the screen is unlocked, simply hold the top edge against the reader and the corresponding content will open. The only limitation is that only URLs can be read. If NFC and iPhone are also to be used for scanning other information such as Vcards or WLAN, a special app is still required. Overall, however, using NFC on the iPhone has become much easier.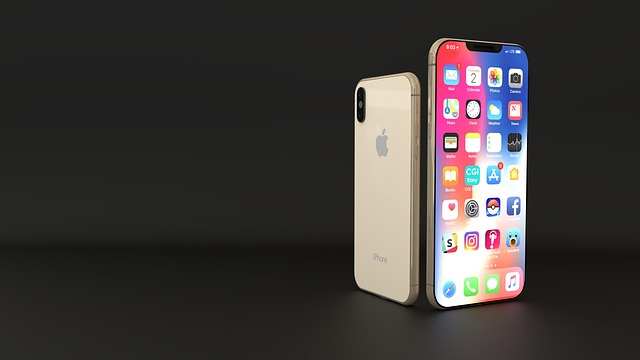 Since iOS 13, it is also possible to write and not only read encoded transmitters, which opens up further possibilities. Since iOS 13.1, you can also write to NFC tags without an app using the native shortcuts. This requires an iPhone XR/XS or newer, with the SE from 2020 only reading is still possible. One example: Using the short commands, an NFC tag is described in such a way that the favorite radio station is automatically played via the smart speaker when the station is near the iPhone.
Areas of application of NFC on the iPhone
The most common application of NFC with Apple smartphones is probably Apple Pay. Credit card data can be stored in the digital wallet for this purpose. For payment terminals with NFC function, it is thus possible to pay with the iPhone. Initially, Apple Pay was tested in the U.S., and the payment function was finally introduced in Germany in December 2018. By now, most major banks support Apple Pay.
Similar to QR codes, NFC tags can be used to share information quickly and easily. URLs in particular can be read quickly with NFC and iPhone. For example, some stores share more information about certain products via NFC. Such an application is also conceivable in the museum. In addition, other data such as a calendar entry can be transferred to the iPhone via NFC. Currently, however, an app is still necessary for this, as already described. In addition, data exchange between two end devices is also possible with NFC. Due to the relatively low data rate, this is especially interesting for small files like contacts, calendar entries or notes.
Comparison of NFC with Apple and Android devices
The widespread use of NFC on Android smartphones began a bit earlier than on the iPhone. A large proportion of devices with the Google operating system were already equipped with the short-range radio standard in 2012. Meanwhile, there is hardly an Android smartphone anymore that does not have NFC functionality. Currently, it is still somewhat easier to use Android than Apple's smartphones. If NFC is enabled in the settings, it is enough to hold the phone close to the NFC transmitter. When the device is unlocked, the corresponding content opens immediately.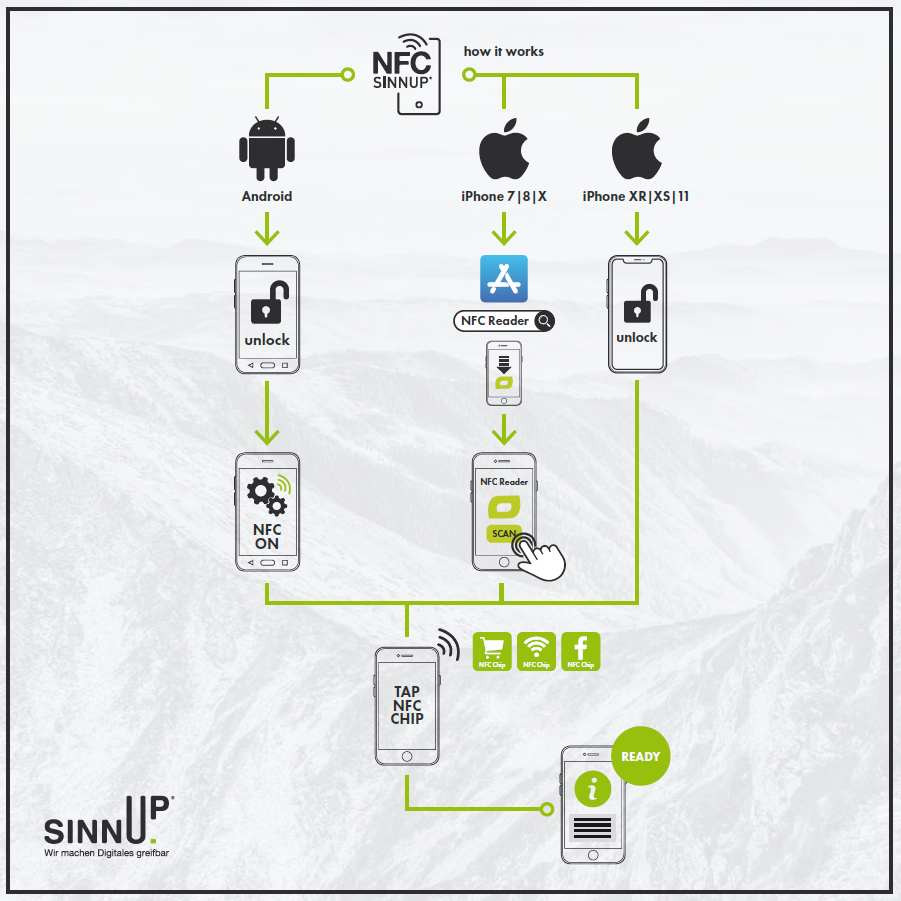 NFC stickers for testing are available in our store.