A chic paper card with an integrated NFC chip, gives her appearance a wow effect. When the card is touched with the smartphone, your contact will open in the correct format for the user's smartphone. In this variant, the chip is pressed between 2 layers of paper and can hardly be seen from the outside, so it is worth printing an NFC notice. The same applies to the PVC card in credit card format, where the NFC tag is integrated directly into the material. Often the PVC cards are not passed on at all but only "tagged" by the other party and the contact imported directly into the cell phone. Unlike paper, plastic does not rub off, so it can easily be carried in your wallet and is also sustainable and long-lasting.
If you like it more technical, you can attach the NFC chip to the outside and integrate it into the design – this gives you a very individual card at first glance. For this purpose, an NFC chip with a beautiful antenna is used on transparent carrier material. Whether on folding cards or other formats, the chip catches the eye and encourages interaction.
Online or offline - choosing the appropriate variant
In the offline variant, the vCard is stored directly on the business card. It is quite easy to pass on its contact, however once programmed it cannot be maintained remotely. With the online variant and a link to a mobile database, you open up a number of other possibilities for the customer in addition to importing the vCard. Play videos, download product data, navigate directions, view photos and much more is possible.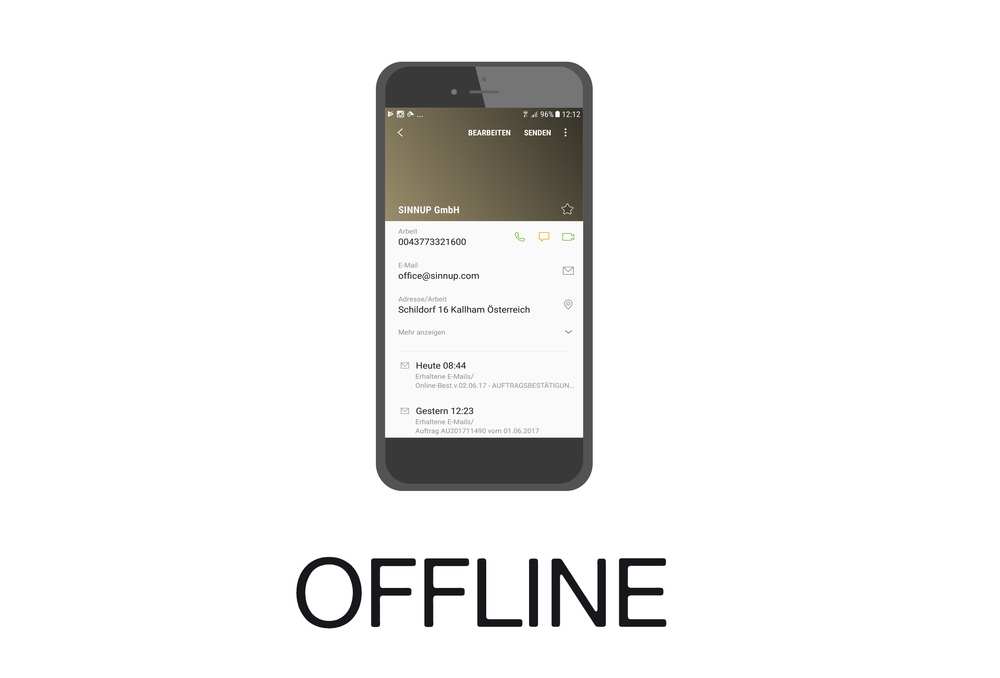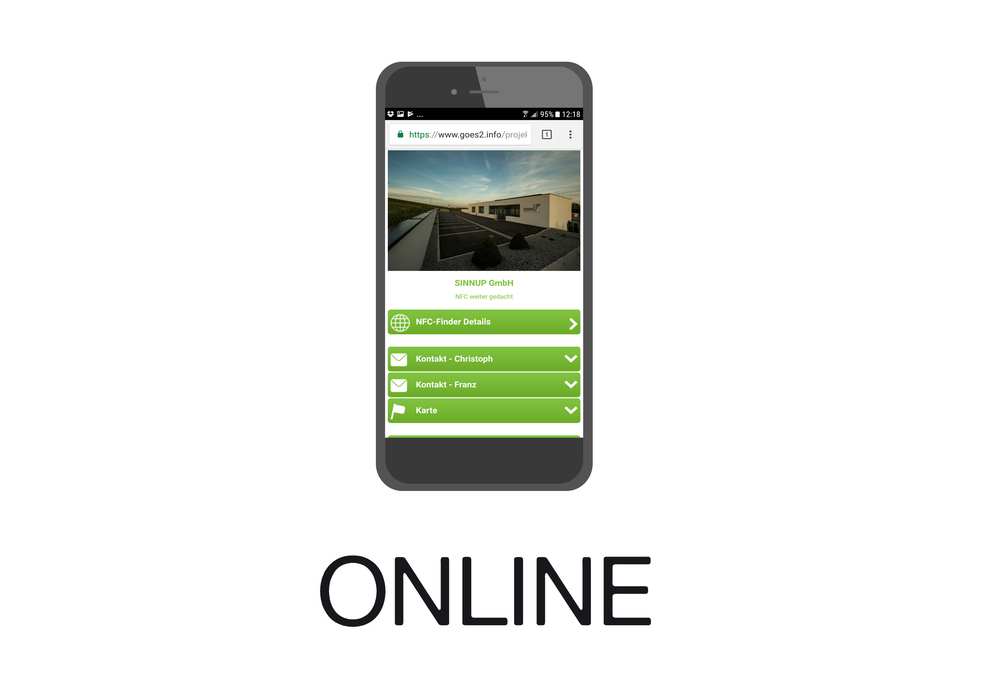 Change your personal data, but the card can remain, the changes are implemented in real time. Get important information about the use of your card, you can see in the statistics after a fair how often your card was actually used in the corresponding period. A simple way to spice up everyday business with an innovative tool.