The new way to attract attention
Smartphones, tablets and other devices have taken the world by storm and have become an indispensable part of everyday and professional life. Within just a few years, constant connectivity and accessibility have become a taken-for-granted aspect of life. A constant struggle for the attention of man, whose major part of life takes place with or even in this technical world, has begun.
The advertising industry now also has to find new methods to reach prospects, clients or customers. Ads on Google and personalized banners on social media are one way to attract attention in the virtual world. But for many company bosses and entrepreneurs, this is too anonymous, too unmanageable and "too virtual". Seen – and immediately forgotten, that's a common phenomenon these days.
But how do you build the bridge between the virtual ad and the classic giveaway or business card? How do you make sure you leave a lasting impression? How can you make the reactions and activities of customers measurable and evaluate them? – The answer is digital advertising media.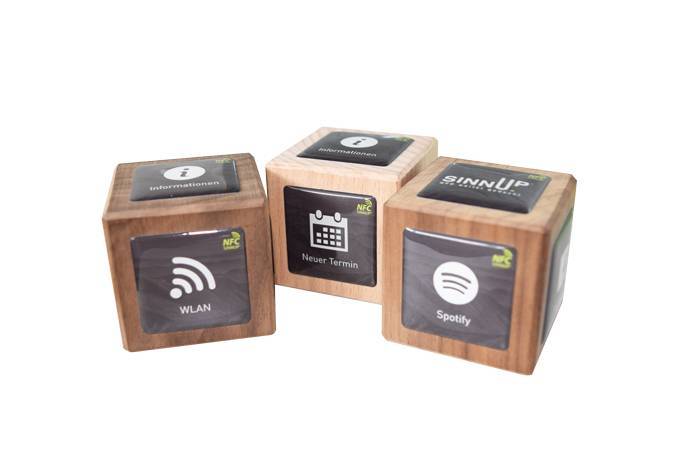 Digital advertising media are objects (from business cards to key fobs to billboards) that have an element built into or attached to them that enables them to connect to a digital device. So, for example, the customer receives a promotional gift or a technical business card and can access the information about the company or organization by connecting to their smartphone.
This is the perfect combination to give someone something practical, useful or simply beautiful and at the same time make sure that it doesn't just find its place on the shelf as a dust catcher, but creates access to the diverse information or offers of one's own business. The customer does not have to do anything other than bring the gift near his smartphone. No more typing an endless URL, no more spending hours searching for the information you want, no more putting it off until it's forgotten – everything is instantly available on your own device.
NFC - the advertising technology of the future
NFC, Near Field Communication, enables contactless data transmission by electromagnetic induction. Information is stored on the NFC chip, which can then be retrieved using a smartphone or other device.
The content on the chip can be edited by the advertising organization as desired, providing individualized information to the end consumer. At the same time, this digital advertising medium offers the company the opportunity to statistically track the extent to which the advertising is accessed and responded to. This serves to optimize the company, as the habits and wishes of the consumer become comprehensible. No more guesswork around the interests and activities of your own target group, instead you finally have tangible statistical values for competent evaluation. This makes it possible to set priorities in the company's strategy and achieve positive results in a measurable time, because you know what the target group is looking for and wants.
The chip can be installed in any object – whether business card, dice or shopping chips. There are no limits to your creativity. Qualitative processing in high-quality material ensures durability. The chip can be integrated into unique doming stickers or engraving stickers for a long time. This enables a reliable, interference-free and barrier-free connection to the end device to be established.
Unlimited possibilities - made possible regionally
But is the whole thing made in China again and the next environmentally destructive factor, like so many other technical achievements? This does not have to be. Technical intelligence can also be packaged sustainably, regionally, without hazardous substances and ecologically. After all, it should simplify and beautify the future instead of destroying it. But NFC wood, for example – how does that fit together? It's very simple. Natural products such as wood, cork and slate are extracted, mined and processed in a regionally and ecologically responsible manner. This also supports domestic workers and specialists.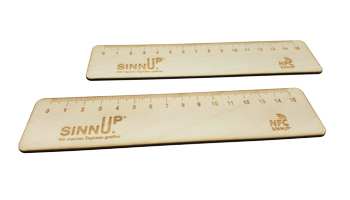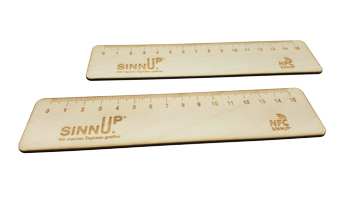 The NFC chip is then built directly into the material, allowing the user to use their smartphone to retrieve information about the advertising company. On the outside of the product, of course, the company logo or any other personalization can be glued or engraved.
NFC wood products are made of domestic wood such as walnut, maple or beech and offer, depending on the desired design, a rustic or rather noble gift with the surprisingly technological core. Examples of wooden promotional items are key chains, dice, rulers, yo-yos, USB sticks, wooden games, etc.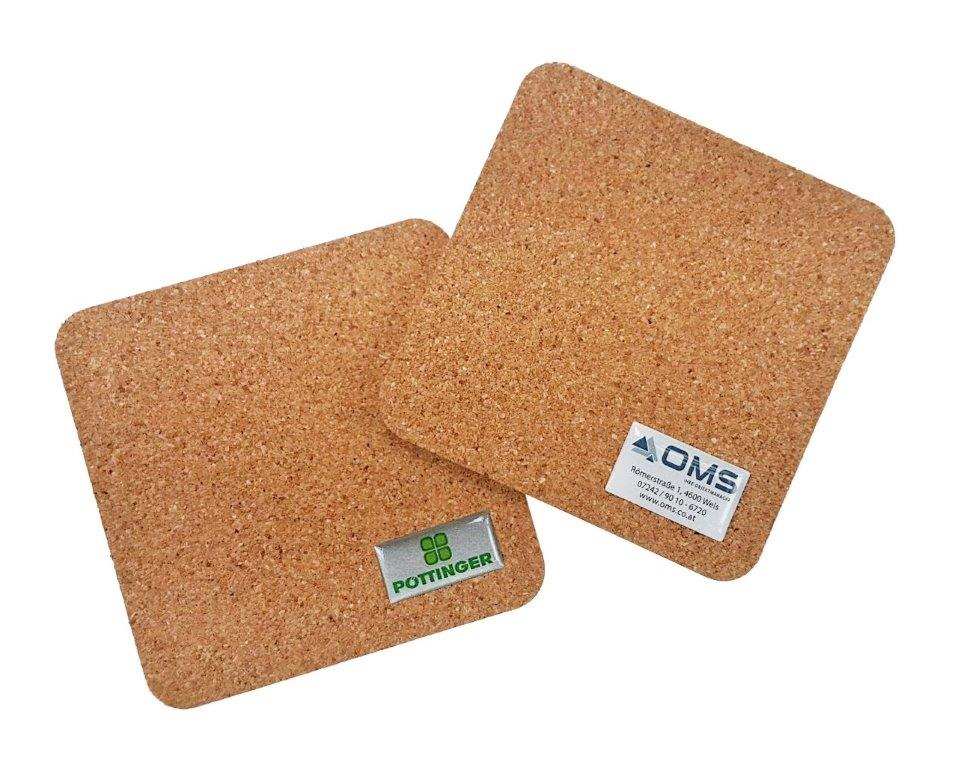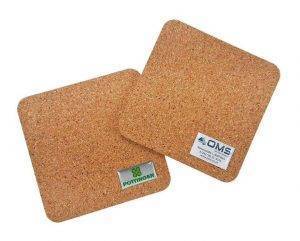 For NFC cork products, the bark of the Portuguese cork oak is sustainably processed. By pressing, sophisticated promotional items such as table mats, notebooks, bags, cork bases for cups and much more are created.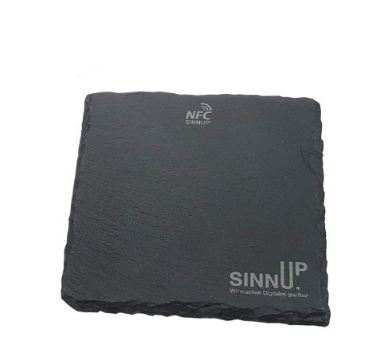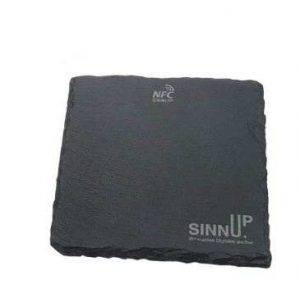 NFC advertising materials can also be made from slate. This symbol of rough nature promises an impressive effect with the skillful interaction with the new technology. Boards, coasters, serving platters and other noble ideas can be realized individually.
A long-term ecological advantage is additionally the saving of endless paper advertising campaigns with posters, catalogs, flyers and the like. Everyone has probably already noticed how much paper is often wasted for this purpose. This is saved by the NFC chips, which always refer the consumer to the most up-to-date information. Financially, of course, this also saves your company on printing and advertising costs.
In addition, NFC technology makes it easier for your customer to contact you, and your service is noticeably improved and more individually tailored. Save resources, time, costs, stress and guesswork – digital promotional materials made from natural materials make it possible.
Even for technology skeptics, the natural design and framing of the technical element will be a pleasant and convincing surprise. The high quality, competent workmanship through regional processing, individual application possibilities and impressive design will undoubtedly help your advertising message make an impression and not simply get lost in the vast universe of advertising.