The question keeps coming up:
What is near field communication?
With this technology, information is only transmitted over a distance of less than 10 cm. Today's smartphones are virtually all equipped as readers for NFC. You're probably familiar with paying small amounts by bringing your credit or debit card close to the reader in a store. The fact that this only works at a short distance is intended, because the consent to payment is supposed to be inferred from the physical proximity. The transmission capacity is small by today's standards, but this is not a problem for many applications.
Applications of this top digitalization product in marketing
For top NFC products in this field, the basic idea is to refer to larger amounts of data only by transferring links. These can be transferred quickly enough. These links are simply supplemented by short descriptions under which the links can be found. The NFC chip transfers this information to the customer's smartphone as soon as it is close enough.
These are the TOP digitization products from SINNUP from 2019
This object can be easily attached to places like the refrigerator door due to the built-in magnet, where it will be visible accordingly. The wooden piece is available in a wide variety of shapes and the built-in chip transmits the contact information you want.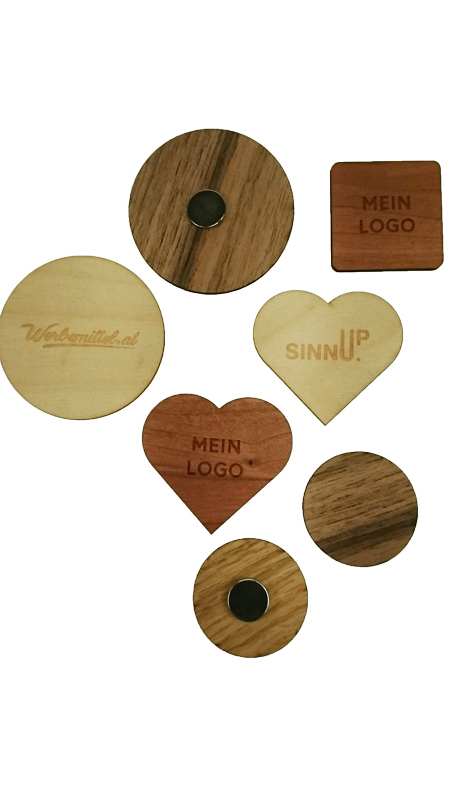 4. NFC wooden shopping cart pushers
This top digitizing product is a promotional gift with practical benefits that bring its constant visibility. Instead of using a coin, your customer can fill a shopping cart with this elegant piece of oak, cherry, maple or walnut wood Unlock. That's why this object is often carried on a keychain or in a purse. The built-in NFC chip contains the data and links you want.
As the best NFC item, an NFC chip redefines the business card. The available materials are paper, PVC or wood, all of which can be integrated with an NFC chip. The business card is created with your design and the data available via the chip is entered by you online and adjusted as required. Current information such as company vacations can be transmitted in this way, as can links to social media or route planners. With one click, your customer can send you an email or a WhatsApp message.
Also available are vCards, whose NFC chip stores information directly on the card, so no Internet connection is needed to retrieve it. Such a design is recommended for information that remains the same over time.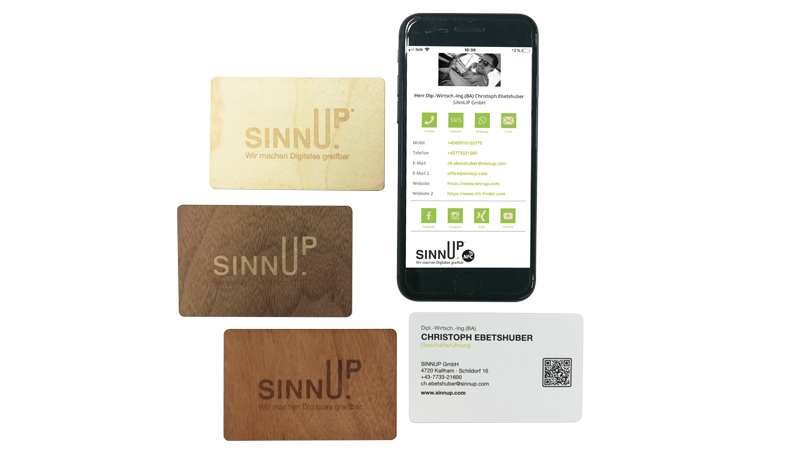 Another top digitizing product is the wooden cube with up to six NFC chips, one for each side of the cube. In a hotel room, such a cube can be matched to the interior in terms of design. As a business cube and best NFC item, it may be located in your meeting room and allow easy wifi access for your visitors and let them download data about your company. As a desk present, the cube can trigger a call to you just by a short almost-touch by a smartphone. In addition to numerous standard functions, special effects defined by you can also be programmed. The possibilities of this top digitizing product are virtually unlimited.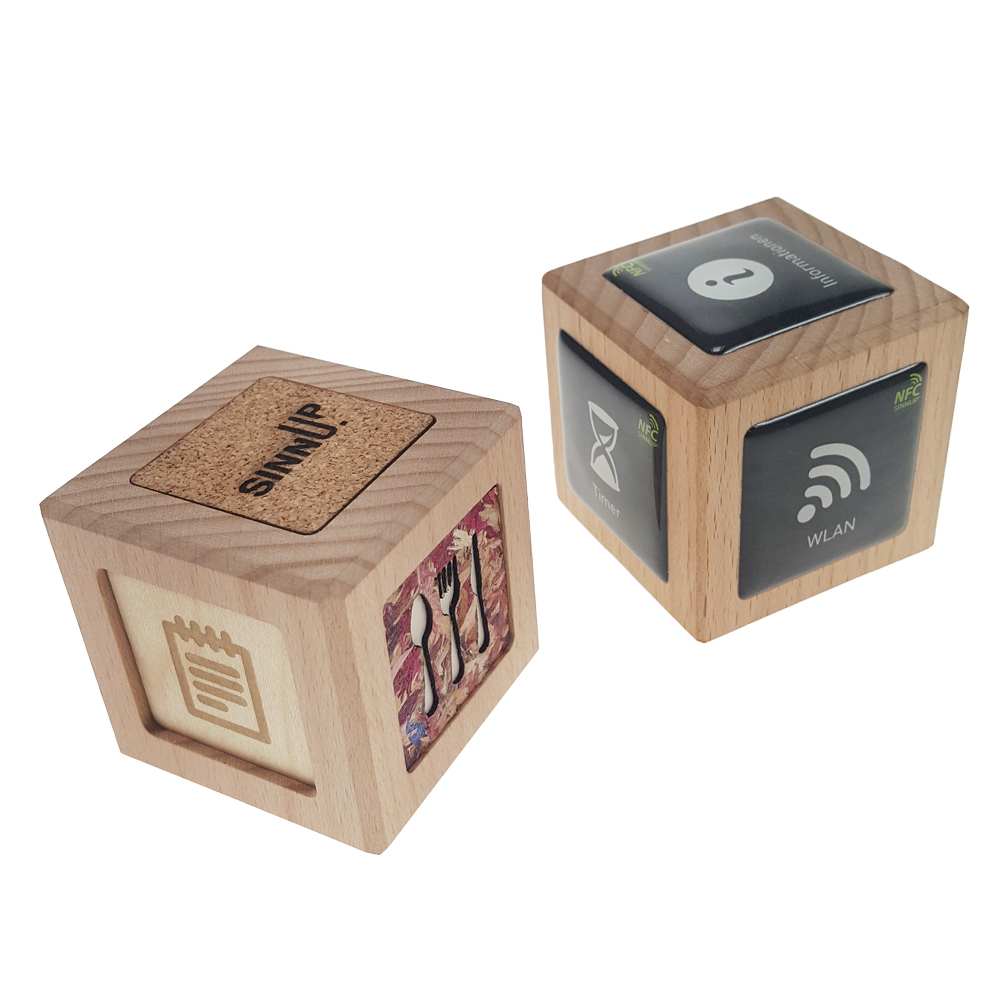 These stickers as the best NFC item are eye-catching and can be ordered with different designs and types of attachment depending on the use. You choose the function of the chip integrated in this top NFC product. For example, information for the identification of the marked object or further information for your customers can be considered. This data can be changed subsequently, as it is accessed via links. Imprints of QR codes are also possible.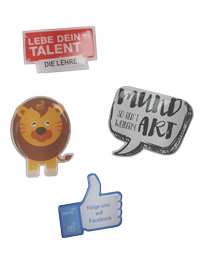 How will this top digitization product continue to develop?
The connection between high technology NFC and attractive natural materials such as wood will find even more areas of application. There are hardly any limits to the possible uses and applications, as digitization and the constant availability of information will form an important pillar for business contacts. One example is key fobs with near-field communication that can be combined with digital location systems.